As cloud adoption soars to new heights, cloud services are used for multiple purposes in corporate environments.
Cloud adoption looks different for all organisations, from storing data in services like Box, to accessing productivity tools through Microsoft 365, and deploying IT infrastructure in Amazon Web Services (AWS). In all these uses, cloud services allow organisations to move faster, accelerating their business with more agile technology, often at a lower cost.
However, the use of any cloud service comes with the challenges and risk of data security in the cloud. Security for the data created in the cloud, sent to the cloud, and downloaded from the cloud is always the responsibility of the cloud customer. Protecting cloud data requires visibility and control.
In this step-by-step guide from Skyhigh Security, you'll get a core set of best practices for cloud security that can guide enterprises toward a secure cloud and address cloud security issues.
▶ Read the step-by-step guide.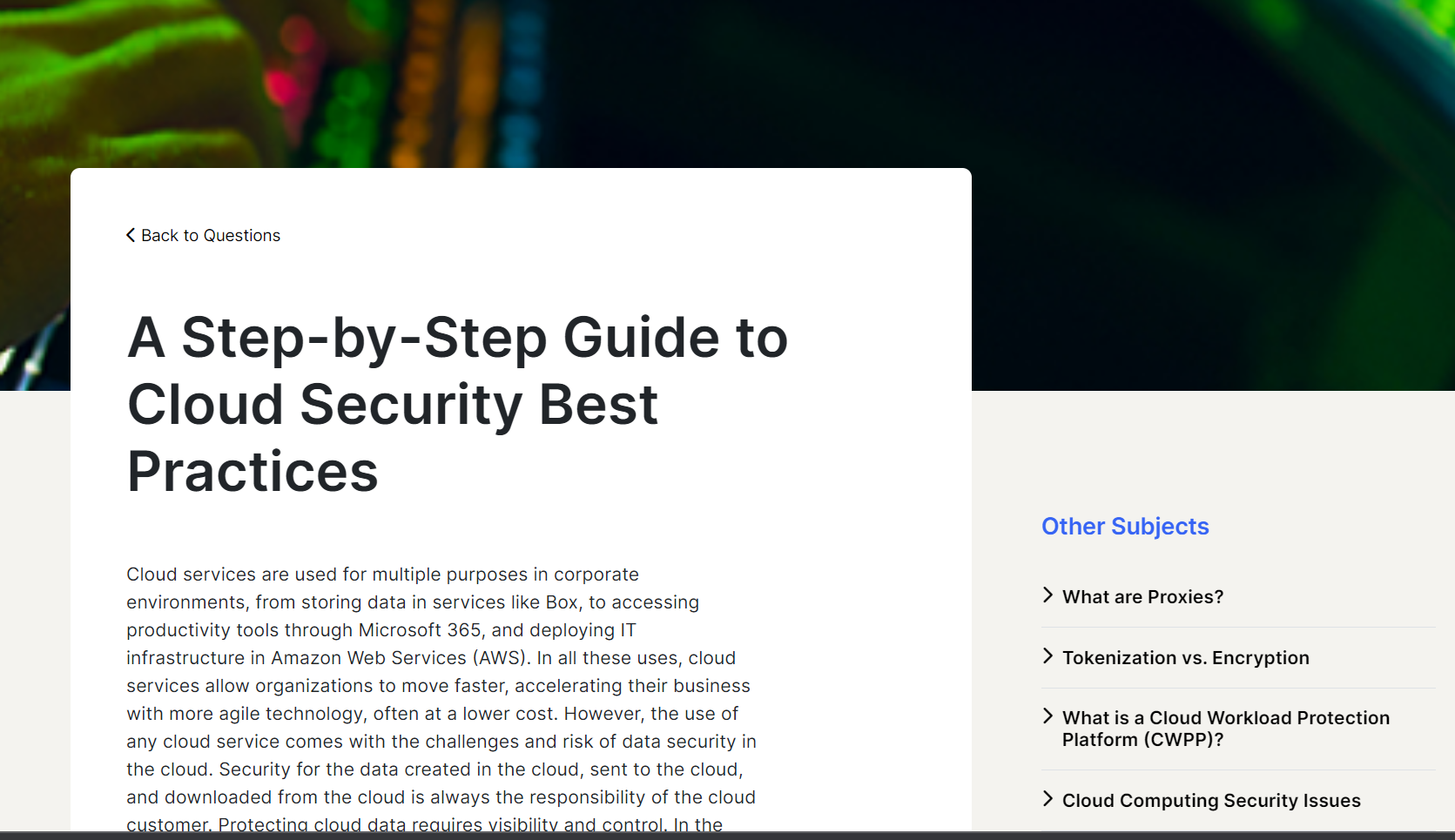 Manage the risk of data security in the cloud.
LEARN MORE