Sophisticated cyber attackers are compromising organisations at an unprecedented rate — and with devastating and costly consequences.
To stay ahead of threats, you need to reduce the amount of time it takes to detect and respond to a cyberthreat.
Many organisations struggle to achieve this goal. The key is to assess your organisation's security operations maturity, benchmark critical security operations key performance indicators (KPIs), and then focus on where to improve so you can advance your security maturity and reduce time to detect and respond.

Leveraging a proven security maturity model
LogRhythm's Security Operations Maturity Model explores how to assess and evolve the principle programs of your security operations centre (SOC): threat monitoring, threat hunting, threat investigation, and incident response.
This white paper provides a framework that will help your organisation ideally align technology, people, and process to support these programmes and evolve overall security operations maturity.

Security Operations Maturity Model
Download the Security Operations Maturity Model guide to learn how your organisation scores, how to measure your team's effectiveness, and how to improve your organisation's overall security posture.
In this guide, you will learn how to:
How to understand and measure the capabilities of your SOC
Details about the LogRhythm Security Operations Maturity Model
LogRhythm's five levels of security operations maturity
How to evaluate your organisation's maturity level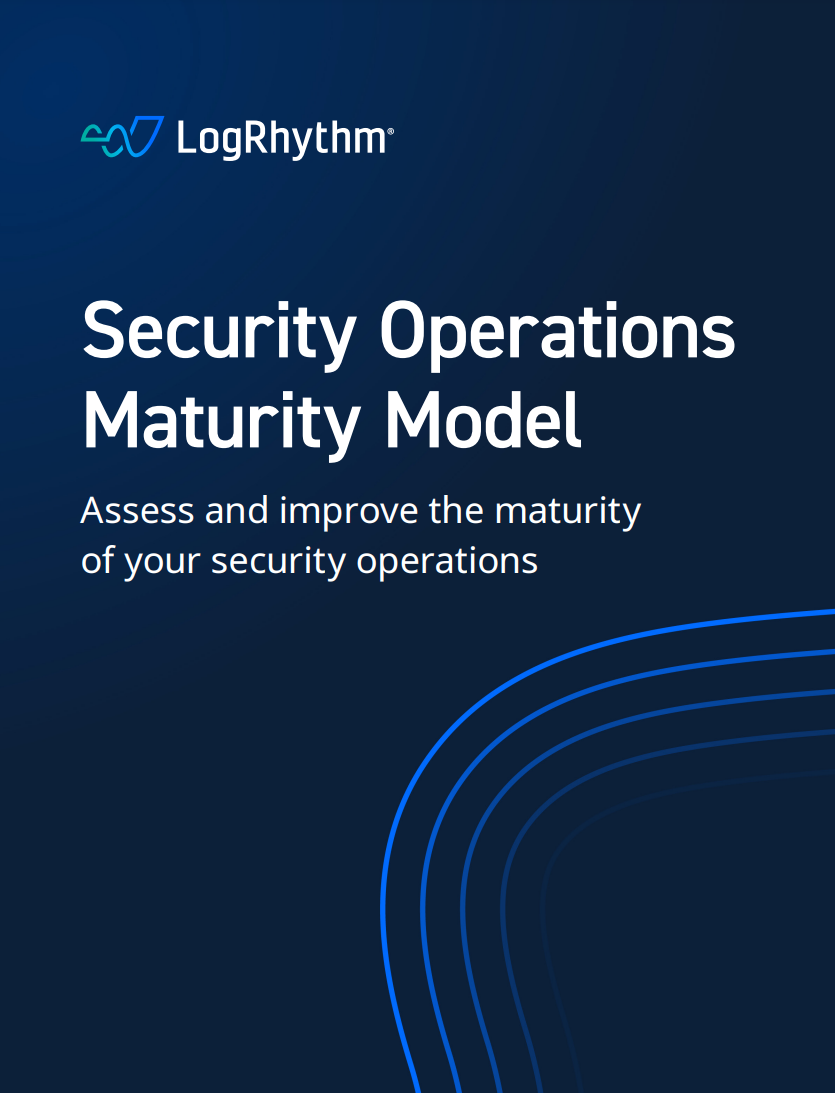 Download
About LogRhythm Axon
LogRhythm Axon offers a cloud-native SaaS SIEM platform. It blends the advantages of both SaaS and cloud-native approaches, freeing security teams from infrastructure management to focus on threat detection and response.